Austria - Beauty and Grace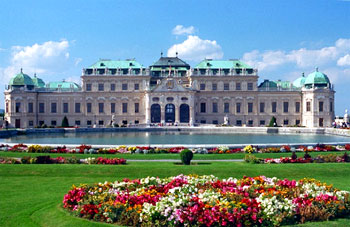 Because of its impressive architecture, musical traditions, and winter sports in the Swiss Alps, Austria has become a popular vacation destination for people from around the globe. With so many things to see and do, you can be sure there is some type of adventure for everyone. The people of Austria literally live to the beat of music, as you will discover from the numerous music festivals that fill the streets with talent. That coupled with outdoor activities and many historical sites, and you can see why this is such as great destination choice. In the beginning, the land that would one-day become Austria was invaded by numerous armies and
...
continue >>
Hofburg - The Imperial Palace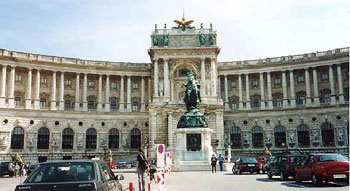 When the Hofburg Palace was first constructed, it was used as a medieval castle. However, today the castle, also known as The Imperial Palace, has been transformed as a place used by Austrian officials. Interestingly, the chapel, called Burgkapelle is the only part of the castle that still looks and feels like its medieval past. Over the years as the Habsburg's power of Austria grew, the castle also grew to become their incredible residence. For this reason, you see a unique blending of different architectural styles that include just about
...
continue >>
Visiting Salzburg
Salzburg, Austria is a beautiful town and although some call it a sleepy place, there are some wonderful things to see, especially if you enjoy history and nature. For instance, the Hohensalzburg Castle, which was built in the 11th century, is amazing. It is situated atop a rock some 394 feet overlooking the city. What you will discover once you reach the castle is that it feels likes its own small town. As a part of the castle tour, you will see the stateroom, a tower, two museums, and even torture chambers. Then if you head east of Salzburg,
...
continue >>
Schonbrunn Palace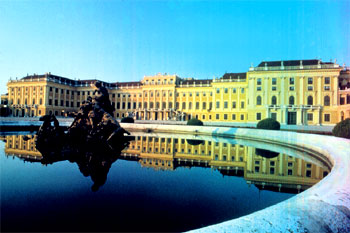 If you have ever seen the movie Dirty Dancing and were impressed by the massive hotel, consider a palace ten times that size, one that features close to 1,500 rooms! The Schonbrunn Palace in Vienna, Austria is not just massive but both the palace and the grounds are immaculate. The palace was built during the early part of the 18th century as a much smaller version of the Versailles. Then all around the palace is a massive botanical and zoological park, both of which have become a cultural monument. In addition to the palace, numerous historical
...
continue >>