The Old and New Norway
If you are looking for a magnificent destination, one with lots of rugged mountains, beautiful glaciers, and amazing wilderness where you can hike, ski, and enjoy the great outdoors, then Norway is it! Offering some of the world's most impressive bus, train, and ferry rides through the countryside you will ever fine, many call this the
Land of the Midnight Sun
. The summer days are long, the cities laid-back, and the villages charming where you can fish or simply enjoy historical sightseeing. For some reason, many people think Norway is nothing more than a cold country of frozen land. The truth is that if you head to the south region of
...
continue >>
Bergen Norway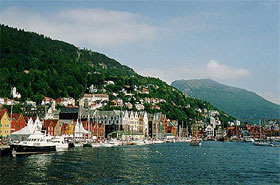 Each city in Norway is unique. Take the city of Bergen for example. Founded in 1070 AD, today the city has a population close to 250,000. Considered one of the most beautiful cities in the country, you need to plan several days to see all that Bergen has to offer. In the Middle Ages, this city was the seat of kings and a point of departure for Vikings sailing the Mediterranean and North Atlantic seas. While the city of Oslo is growing and considered an important city in Norway, Bergen remains one of the most important. Famous for its spectacular
...
continue >>
Norway Holidays: Constitution Day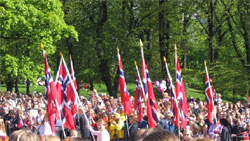 Held every May in Norway, one of the country's largest celebrations is held known as Constitution Day. During this national holiday, you will see Norwegians taking the streets in traditional folk costumes, as they commemorate the signing of the Constitution at Eidsvoll in 1814. Throughout the country, you will see the various cities and towns pouring heart and soul into this one festival. Children's parades are a big part of the celebration where flags are flown. The elementary schools usually create their own special parade, which is led by that
...
continue >>
Oslo Spektrum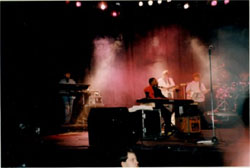 The city of Oslo in Norway is home to about 500,000 people. As one of the smallest of all European capitals, Oslo is best known for being a magnificent city, surrounded by nature. The city is modern enough where you can easily get around using the underground system, ferries, trains, buses, and so on. The great thing about using the transportation in Oslo is that you will have the opportunity to visit the wilderness areas to the inner fjord. The Oslo Spektrum was constructed in 1990 and today, is the largest multipurpose arena in the country.
...
continue >>