Visiting India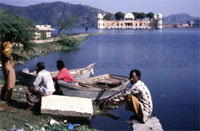 When visiting India, you will be met with clamor, diversity, and vastness. Although most people have a vision of what they expect India to be, remember that this country comes in many different forms. In other words, some tourists come who are only too eager to return home while other tourists embrace the country, taking time to learn about its fascinating past but more importantly, its amazing people. Without doubt, you will probably agree that India is an exciting and rewarding drama just waiting to be experienced. Keep in mind that recently, several warnings about travel have been issued specific to the ongoing and mounting dispute over
...
continue >>
Agra Fort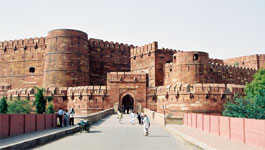 The famous
Taj Mahal of India
is located in a city called Agra, which at one time, was the capital of India. Located close to the Taj Mahal, the Agra Fort shares the same riverbank. Dating back 2,500 years, Agra became more than a provincial city during the Mughal's reign. At that time, the son of the founder of the Mogul empire, Humayun, was offered beautiful jewelry and various precious stones by Raja of Gwailor's family. During Agra's peak days, Humayun's son, Akbar The Great, took over control and while on the
...
continue >>
Taj Mahal India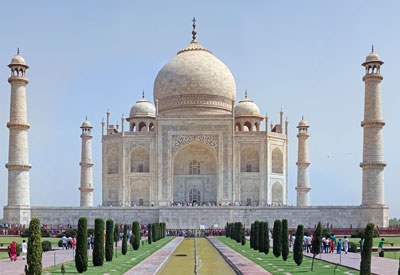 Just about everyone has heard of the Taj Mahal in India, a spectacular mausoleum of the Mughal Empress Mumtaz Mahal. From the swelling dome and square base people can always spot this symbol of India. The Taj Mahal is truly one of the world's most amazing buildings, known around the globe for its magnificent architecture and tomb that is unlike none other. Keep in mind that the Taj Mahal is a group of buildings that is comprised of a main gateway, beautiful garden, a mosque, prayer house, outer enclosures, enclosing walls, and of course, the tomb.
...
continue >>
Nag Panchami - Snake Day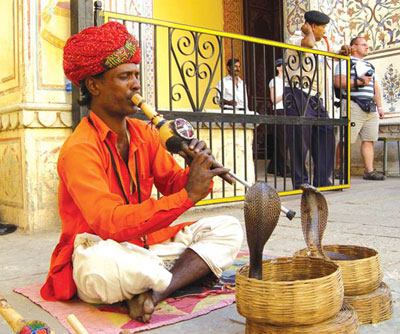 Nag Panchami, otherwise known as "Snake Day" is an event in India celebrated in a number of different ways. For example, in the city of Mumbai, cobras are venerated and fed sweet milk, most often by women. Many times, you can find a snake charmer like the one shown in the photograph on the streets that are more than happy to show off their skill. The Interesting thing about Nag Panchami is that Christians often see snakes as evil whereas the Hindu culture views snakes in a mixed light. In other words, they see snakes with fear but also as an
...
continue >>