Exploring Brazil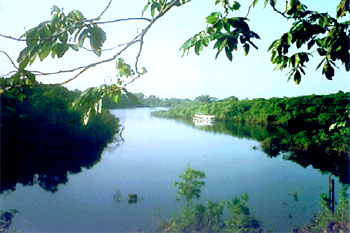 For literally hundreds of years, the country of Brazil has been viewed and respected as a perfect tropical paradise and with good reason. With the mystical Amazon, warm and hospitable people, a rich history, and plenty of activities, this is a great vacation destination. Today, more than 172 million people call Brazil home and of those, approximately 55% are of European descent, 38% are mulatto, and just 6% of African descent. One of the things that make Brazil different historically is that unlike the Maya and Inca Indians, the people of this country never established a centralized civilization. Because of this, very little has been left behind
...
continue >>
Mystery of the Amazon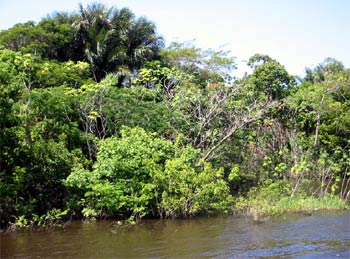 Almost everyone has heard of the Amazon, a mysterious, intriguing place that we all want to know more about but few take the opportunity. This part of Brazil is a conglomeration of rivers and forests that extend well into other countries. The massive river that runs through the Amazon is known as Rio Amazonas, which runs through Belem and Manaus. As it travels through the Amazon, the river joins with other rivers, providing a navigable route for the natives to move through the land and for ocean-going vessels to reach the other side of the continent.
...
continue >>
Bumba Meu-Boi Festival

The festival of Bumba Meu-Boi is held in Manaus, Brazil where you will enjoy traditional cultural, dance, music, and food. The city of Manaus is not very well known in Brazil since most people head to the larger cities. However, spending time in this part of Brazil is a very, enjoyable experience. Manaus is off the beaten path, a relatively isolated place that is somewhat expensive to visit. Since reaching Manaus by road is near impossible for the majority of the year, you need to fly in and then take the Pan-American Highway. However,
...
continue >>
Iguassu Falls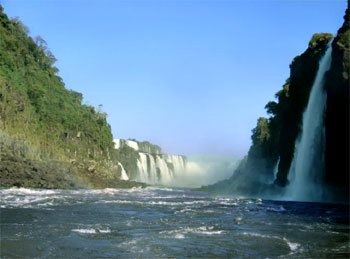 One of the largest falls in the world, Iguassu Falls in Brazil is located inside the Iguacu National Park that borders both Brazil and Argentina. These falls are similar to the Niagara Falls in the United States, only 60 feet taller. Without doubt, this is a beautiful and mesmerizing area that when in Brazil, you should see. Considered one of the greatest wonders in South America, the falls are shaped like a horseshoe that measure more than 2.5 miles wide between two countries and 269 feet tall. He number of falls actually varies anywhere between
...
continue >>