Japan: The Magical Land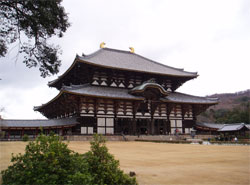 If you are planning a trip to Japan, the first thing you need to do is put any of your preconceptions aside. In other words, because Japan is such a diverse country, it is many things to different people. As an example, if you expect it to be a formal and elegant country, one dripping with custom, then it could be whereas if you expect a candid, modernized country with rural festivals, then it is that as well. Each person visiting this country discovers his or her own vision of what Japan is, never being disappointed. Today, more than 126 million people live in this country with about 12 million living in the capital city of Tokyo.
...
continue >>
The Art of Ikebana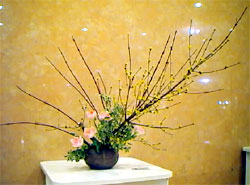 Ikebana is a traditional art form of Japan that has been practiced for the past 600 years. The development of Ikebana came as a ritualistic offering from the Buddhist to the spirits of the dead in the form of flowers. Around the mid-15th century as more, classical styles emerged Ikebana became independent from its religious connections although even to today, it remains symbolic. The first people to teach this type of flower arrangement art were actually priests along with various members of nobility. Eventually, schools were established whereby
...
continue >>
Japanese Temples and Castles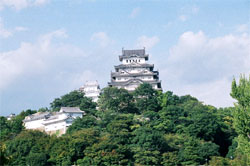 When visiting the country of Japan, plan adequate time and wear comfortable clothing and shoes so you can enjoy the incredible sightseeing opportunities. In Japan, many of the places people go to see and experience are free, to include food galleries, beer museums, electronics' showrooms, TV studios, cosmetic factories, and so on. Of course, many people are drawn to the Sado, or Japanese tea ceremony, along with the wonderful world of Ikebana, a special type of flower arrangement. However, one of the most amazing ventures while in Japan is the temples
...
continue >>
Mt.Fuji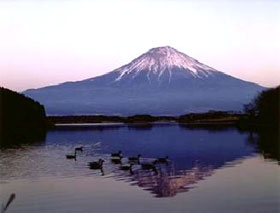 The highest mountain in all of Japan is called Mt. Fuji, reaching skyward to 12,385 feet. This mountain is the only natural feature typically explored by tourists, simply because it is so magnificent. This perfectly symmetrical volcanic core last blew in 1707. At that time, the ash spewed from the volcano covered the streets of the city of Tokyo, some 60 miles away. Today, when in Tokyo, if the day is clear you will enjoy a wonderful view of Mt. Fuji but unfortunately, on most days, the mountain is difficult to see primarily due to low clouds.
...
continue >>