Malaysia History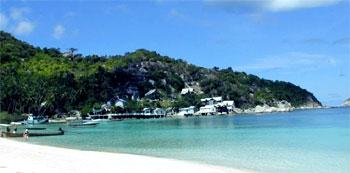 When it comes to place in Southeast Asia, Malaysia is one of the most wonderful destinations. With a strong economy and tremendous wealth, you will discover a unique infusion of cultures of Chinese, Indian, and Malay. Because of this, you see a colorful country with many wonderful cultures regarding architecture, clothing, food, and dance. Some 10,000 years ago, aboriginal Malays started coming down the peninsula from southwest China. At this time, the Cambodian Funan, Srivijava, and Majapahit empires started ruling the peninsula. Then in 1405, the Islam people came to Melaka with vast wealth attracting powers from Europe With this,
...
continue >>
Cameron Highlands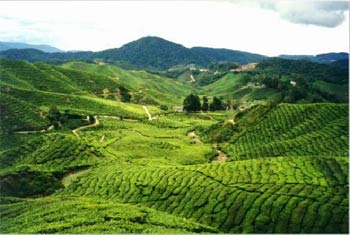 In Malaysia, there is a piece of land that is absolutely, stunning. This land, which is called Cameron Highlands, features lush mountain peaks, tea plantations, soothing waterfalls, flower gardens, and terraces of fresh-grown vegetables. Cameron Highlands is often called a magical place, charming and unique. The temperature ranges between 61 and 73 degrees during the day but dips down at night to where a light sweater will help take the chill off. Although the smallest district in the state of Pahang,
...
continue >>
Gunung Mulu National Park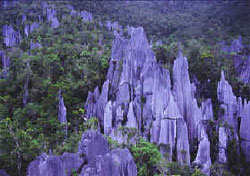 Gunung Mulu National Park is the largest national park in Sarawak. If you love exploration and adventure, this particular park has it all. For one, it has the most extensive cave system in the world, along with trails through the jungle, rock climbing, mountain biking, river rapids, kayaking, and some of the most interesting people you will have the pleasure of meeting, people from the Nomadic tribe. Interestingly, while you can get right into the heart of nature in Gunung Mulu National Park, you will also have the opportunity to stay in luxury
...
continue >>
Moon Cake Festival

One of the great aspects of Malaysia is the incredible festivals. One that you certainly do not want to miss is called the Mid-Autumn Moon Cake Festival or Chung Chiu. Of all festivals of the Chinese calendar, this is the third largest, which is celebrated in the eighth month on the fifteenth day. The purpose of this festival coordinates with harvest festivals held by westernized countries. In addition, the Mid-Autumn Moon Cake Festival corresponds with Hong Kong's Lantern Festival. Many people believe that the Mid-Autumn Moon Cake Festival has to
...
continue >>