Experiencing Barbados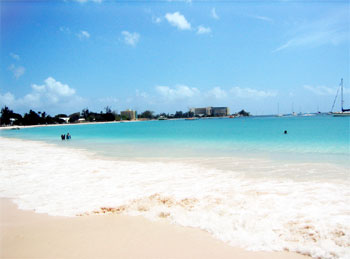 If you are looking for the perfect getaway, a place where you can leave the worries of life behind, Barbados is it. Often referred to as "Little England" of the Caribbean, the islanders, known as Bajans, are warm and welcoming. Without doubt, life in Barbados moves by a different beat. Although there are other sources of income, the tourist industry is quite large. When visiting Barbados, you will immediately get a feel for the local flavor, which is a unique blend of exotic and laid back. The island itself offers many amenities, outstanding nightlife, great beaches, excellent water sports, and more. Whether you want to stay within areas often
...
continue >>
Animal Flower Cave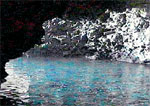 As you make your way to the northern part on the island of Barbados, you will find a unique site – there lays 27 massive steps made from coral that lead you down to a cave located at the base of the cliffs. These coral steps were first constructed in 1912, which are reminiscent of the "dance hall days" when the people of the island would come by horse and buggy for a full weekend of fun and sun by the sea. If you want, you can reach the cave via boat but this will require some strategic maneuvering around stalagmites and stalactites. However, a
...
continue >>
Crop Over Festival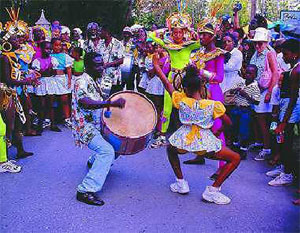 Barbados is an amazing Caribbean island that has some of the most beautiful landscape in the world. The beaches are sandy white, the water crystal blue, and the temperatures perfect all year long. As you travel about the island, you will find there are many exciting things to do such as attend any number of festivals. One such event is called the Crop over Festival, which stretches out over five weeks during the summertime. Of all the festivals held in Barbados, this one is by far the most colorful and popular.
...
continue >>
St. Michael's Cathedral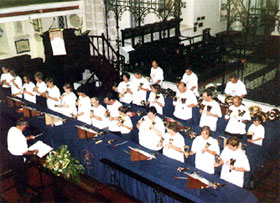 While there are many historical places to see while visiting the island of Barbados, St. Michael's Cathedral is one that is quite impressive and the perfect spot for people who appreciate history. Many experts believe that in 1751, as President George Washington traveled outside the United States, he came to St. Michael's Cathedral to worship. The original structure of the church by that time was already close to a century old, which had been demolished by two hurricanes but rebuilt both times. As you walk inside the church, you will be mesmerized
...
continue >>