South Africa Adventure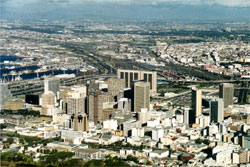 After the apartheid, the African people are optimistic as they work toward a country with new energy and importance. For the first time in decades, tourists are again heading to locations of South Africa long abandoned. When arriving in South Africa, you will likely be surprised by the improvement of infrastructure and more places to see. Although you will also see areas still impoverished, the economy is greatly improved in many areas. Even so, we still see far too many people in this country dying of AIDS and some pockets of violence. Some historians believe the nomadic San was living in the South African region around 100,
...
continue >>
Exploring the Backcountry of South Africa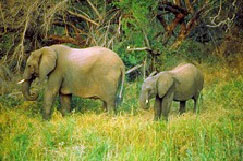 When visiting South Africa, get ready for some real excitement and adventure. In addition to some wonderful cities that are visited often, we wanted to provide you with information on some of the other areas sometimes overlooked. Although South Africa has had its share of difficulties over the years, today we see a country that is growing and building a sound economy. Therefore, when you get ready for your next vacation, we hope you will add South Africa to your list of considerations. If you prefer a lovely drive along the coastline, then the
...
continue >>
Cities of South Africa
When visiting South Africa, get ready for some real excitement and adventure. Country is full of wonderful cities to visit. From the commonly known cities such as Cape Town and Johannesburg, to Durban and Port St. Johns, a traveller can experiece South African city life at its fullest. First, we will talk about some of the cities more commonly known such as Cap Town, which is a unique blend of first and third worlds. With the gorgeous mountains and sparkling sea, Cape Town is without doubt one of the most beautiful cities in the world. There you
...
continue >>
Halo Gaia Holistic Journeys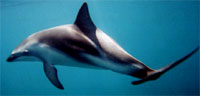 When visiting South Africa, you will find many different organizations offering tours. Some will take you deep into the bush country to see lions, gazelles, giraffes, leopards, and cheetah up close. However, another type of adventure while in the country can be experienced with an organization out of South Africa and Mozambique known as Halo Gaia Holistic Journeys. With this, you will have one of the most incredible experiences of a lifetime – swimming with dolphins. However, other journeys available include Song Safaris, guided bush walks,
...
continue >>
Masai Mara National Reserve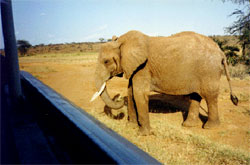 South Africa is well known for the many exciting national parks and reserves but one that stands out is the Masai Mara National Reserve. Located in Kenya, this national reserve is without question one of the most popular and spectacular in the country. As you drive through, you will be blown away by the rolling grasslands where an abundance of wild game live. In fact, the box office hit, "Out of Africa" had parts of the film shot right there on the reserve. The Masai Mara National Reserve borders Tanzania. These two countries then share the
...
continue >>