Romantic Argentina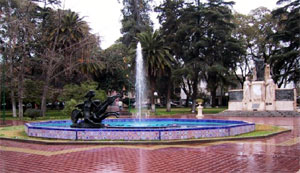 In the past few years, Argentina has been a country faced with some economic challenges but even so, it is a magnificent place with incredible natural wonders. Located in South America, this country is known for its European flavor of elegance and sophistication. The people in Argentina are passionate and for individuals who love to travel, a perfect destination. Currently, approximately 38 million people call Argentina home where the majority are of European descent. During pre-Columbian days, Argentina was actually an area farmed and hunted by Indians. The capital city, Buenos Aires was not established until 1580, remaining a backwater for two
...
continue >>
Iguazu Falls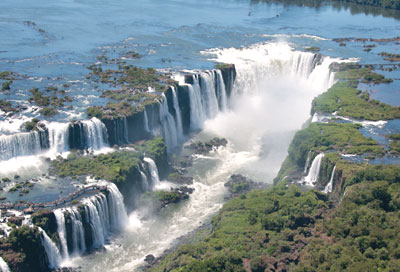 One of the favorite destination points in Argentina is a place called Iguazu Falls, not just any waterfalls mind you. Nestled in the Parque Nacional Iguazu, which is close to Puerto Igauzu, there you will find some of the most breathtakingly beautiful waterfalls that flow into the Parana and Iguazu Rivers. The Iguazu Falls are extremely impressive with their 553 cubic feet of water flow per second that plugs down to an abyss some 230 feet below. However, if you visit the falls during the rainy season, which runs from November to March,
...
continue >>
Los Glaciares National Park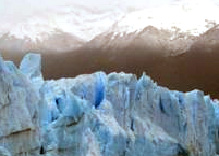 As you travel into Argentina in South America, you will find that this is a country of many magnificent national parks. Some of the more popular ones include Iguazu Falls and Tierra del Fuego, although the ones best known and most often visited are in Patagonia. Without doubt, one of these called the Los Glaciares National Park is among the most impressive. Featuring 356 glaciers and a blanket of ice that covers this protected area, you will fall in love with its natural beauty. As you visit Los Glaciares National Park,
...
continue >>
Buenos Aires Museums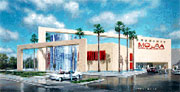 Known as the "Land of Ice and Fire", Argentina is a country rich in culture, which is why museums are so amazing there. The capital city of Buenos Aires is actually very sophisticated and brimming with class and character, making it the perfect place for nightlife, art galleries, restaurants, and museums. Although there are too many to cover in this article, we are providing you with some information on some of the most impressive museums in Argentina. First, we will talk about the benefits of visiting Museo de Arte LatinoAmericano de Buenos Aires,
...
continue >>