Stunning Views of Switzerland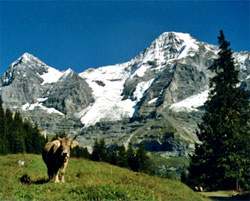 When most people think of Switzerland, they envision a country of beautiful mountains, yodeling, Kitsch clocks, and of course, irresistible chocolate! While it is true that the Germans invented the beloved cuckoo clock, they also produced a number intellectual people associated with several Nobel prizes and numerous patents, in fact more per capita than any other nation on the planet. In this country, you will discover a wonderful mesh of German, Italian, and French that when coupled with the magnificent Alpine landscape leave travelers mesmerized. A Celtic tribe called the Helvetia was the first people to inhabit Switzerland. Then around 107 BC,
...
continue >>
Geneva Switzerland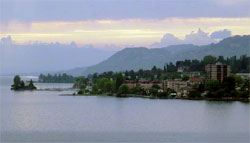 When traveling to Switzerland in Europe, you will be greeted by a number of beautiful cities such as Geneva. Today, this magnificent city hosts some 190 organizations to include the UN European headquarters, International Labour Organization, High Commission for Refuges, and others. For centuries, Geneva has provided shelter for refugees, bringing with them special trades and technologies such as textiles, watch making, printing, and so on. Because of this, you see this city being a top conference center with the ability to make everyone feel right at
...
continue >>
Geneva International Motor Show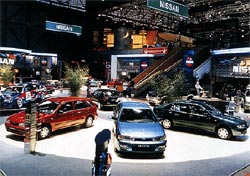 When visiting Switzerland, you are generally met with a laid-back lifestyle. You can enjoy trekking in the mountains, snow skiing, sightseeing, dining out, shopping, or visit Geneva where each year, the 10-day International Motor Show is held. This annual event is one of the most popular in all of Europe. There you will have the opportunity to see all the new technology and features of chassis, cars, and accessories. At the International Motor Show, manufacturers come to show off their latest innovations. These range from electrical prototypes,
...
continue >>
Swiss Alps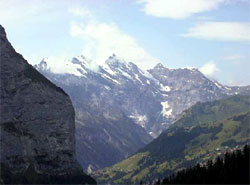 Just about everyone has heard of the famous Swiss Alps located in the beautify country of Switzerland. If you are looking for a place to vacation, this is it. Rich with a network of trails, quaint villages, incredible scenery, snow-capped mountains, warm, sunny valleys, crystal clear lakes, and glaciers, the Alps offers everything you could possible want! Typically, people will visit the Swiss Alps to enjoy time outdoors hiking, backpacking, or relaxing in any number of charming resort areas. However, you can also enjoy sightseeing, shopping,
...
continue >>