Mystical Egypt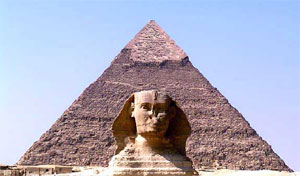 With such an incredible history, Egypt is one country on most people's list of places to visit. Herodotus wrote in his journal during the 5th century that Egypt was a place of magical and marvelous things to see, as he put it, "unspeakable greatness". Since that time, Egypt is still a country of unspeakable greatness, an extraordinary place with Sphinx, the River Nile, pyramids, ancient Luxor, and much more. With a powerful legacy of Romans and Greeks, you will find all types of monasteries and churches of early Christians among the vast number of sites. Today, as you make your way through Egypt,
...
continue >>
Ben Ezra Temple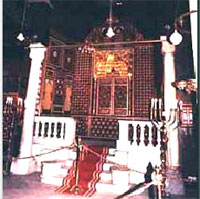 Throughout Egypt, you will find numerous mosques and temples, some more magnificent than others. For example, one you should add to your list of things to see is the Ben Ezra Temple, which is at the end of church buildings. Historians tell us that this particular temple was constructed sometime in the 6th century although some experts argue that the architecture would match better with the 9th century. Regardless, the Ben Ezra Temple is a wonderful place to visit. The style of the temple is Basilica,
...
continue >>
Egyptian Cities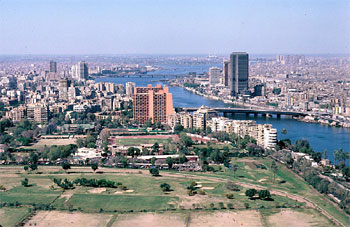 When visiting the country of Egypt, one of the most fascinating and fun things to do is take time to visit various cities. Because the lifestyle and pace of each is so unique, you experience a wide array of adventures. We will start with Cairo, the capital city and hub of the country for more than 1,000 years. The most intriguing aspect of Cairo is that you see an interesting blend of medieval times and modern day living. As an example, it is common to see mud-brick houses sitting right next to high-rise office buildings where in front, donkey-drawn
...
continue >>
Egyptian Mosques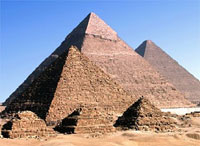 Because Christianity and Islam have long been an important part of the Egyptian society and culture, today you will find numerous temples and mosques that are truly magnificent. In fact, when in the capital city of Cairo, you will learn that one of its nicknames is "the city of 1,000 minarets" but in reality, there are more, which is why finding so many historical mosques is not surprising. Although you may be planning a trip to Egypt primarily for the Sphinx and Pyramids, you will be completely impressed when you see the architecture and design of the
...
continue >>