Traveling to Turkey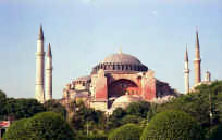 Turkey is a complex country that is caught somewhere between the Middle East and Europe. Although parts of Turkey are becoming quite modern, many parts retain the oriental splendor and mystery. However, Turkey is a great place to visit with amazingly friendly people. All throughout the cities and into the beautiful countryside, you will find majestic old buildings. If you want a country with a lot of diversity, this is it. From the active nightlife to mountain trekking to water sports, and shopping for famous carpets, you can be sure there is much to see and do. Sadly, Turkey went through a very violent period in 1999 when angry guerrillas
...
continue >>
Caves of Turkey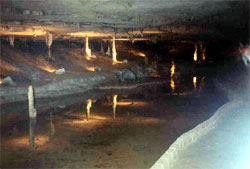 Interestingly, approximately 35% of the country of Turkey is underlay of carbonate rocks. Spread throughout most of the country, these caves are found primarily in the Taurus Mountain Range, in Anatolia to the southeast and northwest, and the Konya basin. There, you will discover karstification, which is the dissolution of limestone by groundwater and rainfall that creates sinkholes and caverns, in the higher altitudes. However, karstification also exists below sea level, typically around Ovacik submarine springs, Kas-Kalkan submarine springs and
...
continue >>
"Spice Bazaar ""Egyptian Bazaar"""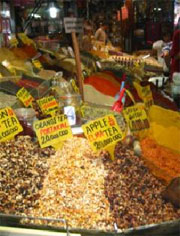 If you love spices, enjoy the various flavors of cooking, when in the country of Turkey, you cannot pass by the Spice Bazaar, also called the Egyptian Bazaar. Unlike anything you have ever seen before, you will walk through aisle after aisle filled with all types of wonderful spices. Between the bright colors and amazing fragrances, you will be completely, amazed! In fact, there are so many choices of spices, nuts, seeds, dried fruit, and all types of goodies that making a decision is difficult. At the Spice Bazaar, you will also find a Turkish
...
continue >>
Topkapi Palace Museum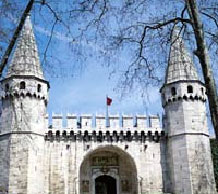 The first Topkapi Palace in Turkey was the home to all Ottoman sultans until Abdulmecid I took throne, a period that lasted close to 400 years. When the palace design was completed, it was revealed that it would sit on Seraglio Point, a place where both Bosphorus and Marmara could be seen. Adding to the palace was a magnificent olive grove with the area being enclosed by massive doors, each pierced with several gates to include the Demir, Imperial, and Otluk gates. In between these large gates were a number of smaller, angled gates.
...
continue >>