Enchanting New Zealand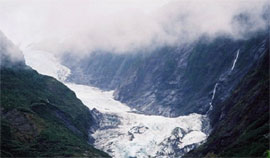 The first thing you will notice when entering the country of New Zealand is its unmatched beauty. With magnificent glacial mountains, crystal, clear lakes, lots of rivers, spewing geysers, and bubbling mud, the seismic activity is just one aspect of the country that makes it so unique and special. New Zealand is also home to long, isolated beaches, massive forest reserves, and some of the most spectacular fauna in the world. Because of the vast land, you will find any number of outdoor activities to enjoy. For example, some of the most popular include hiking, whitewater rafting, skiing, and interestingly, bungee jumping. However, if you love
...
continue >>
New Zealand Islands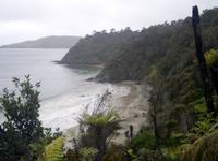 New Zealand is comprised of a number of islands. The two main islands include North Island and South Island although Stewart Island is also quite important, as seen in the photograph. As you will discover in this article, some of the other, smaller islands are just as impressive. The South Island is the colder of the two larger ones, often producing harsh conditions. However, here you will find magnificent glacial mountains and interesting areas. For instance, Queenstown is an excellent place if you love outdoor activities. Set in a glacial valley
...
continue >>
Cities of New Zealand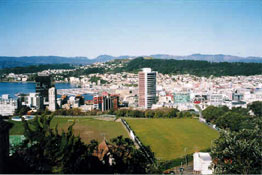 Most people who visit New Zealand will spend a good portion of their time in the backcountry, getting up close to glaciers, magnificent, green meadows, crystal blue lakes, and forest area where they will climb, backpack, camp, or simply enjoy the magnificent beauty of this land. When in New Zealand, you definitely want to experience the all of this, especially since so much of the country is unspoiled and breathtakingly beautiful. However, in addition to spending time skiing the mountains, swimming the lakes, or walking the forests, keep in mind
...
continue >>
Mount Cook New Zealand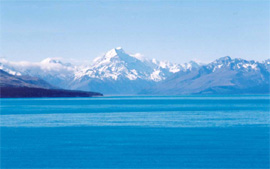 If you love to ski, snowboard, or simply enjoy time in the beautiful mountains, then Mount Cook in New Zealand is the perfect place to visit. Officially known as Aoraki Mount, you will be mesmerized by the unbelievably clear nights with stars so bright you could almost reach up and touch them. The lakes are a magnificent turquoise color and the valleys covered with the richest shade of green. No other place in the world provides such a breathtaking experience. In addition to its unrivaled beauty,
...
continue >>