Fun and Sun in The Bahamas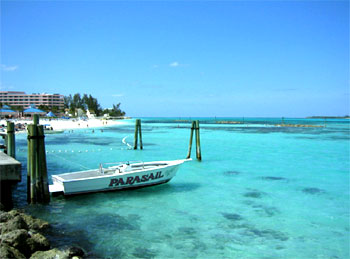 Over the years, the people of the Bahamas have been able to successfully, promote the islands, making this a very popular destination, especially for Westerners. With 700 islands and 2,500 cays, this is a beautiful part of the world, great for both energy and relaxation. The environment ranges from coral reefs to mangrove forests to high-rise hotels, meaning there is a part of the Bahamas that can be enjoyed by all. The original people of the Bahamas were called Lucayans, which was an Arawak Indian tribe that arrived sometime around the start of the 9th century. These people were very peaceful,
...
continue >>
Nassau and Paradise Island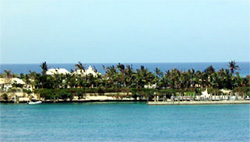 Nassau, the capital of the Bahamas, is an energetic center for all the islands. Although the famous pirate, Blackbeard, sunk many ships around Nassau, the island's harbor was perfect protection for the city. Because of this, soon magnificent Victorian mansions were built along with 18th century fortresses, cathedrals, and the wonderful "Queen's Staircase", which features 66 steps that lead to a panoramic view. The island of Nassau consists of ancient forts, noble mansions, local and international crafts, luxury hotels, casinos, cruise ship docks,
...
continue >>
Caribbean Muzik Festival and Junkanoo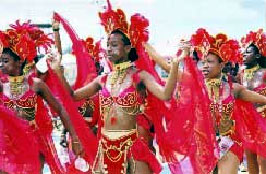 The Bahamas, which is comprised of 700 islands, is a vibrant place with people full of life. In addition to the water sports such as swimming, boating, scuba diving, and snorkeling, as well as sightseeing, dining, moonlight cruises, and more, the Bahamas also features a number of festivals, one of the most popular being the Caribbean Muzik Festival. This particular event is held in the month of June and is an exciting time as local artists and music lovers come together to enjoy the sounds. This festival also features some of the most wonderful
...
continue >>
Crooked Island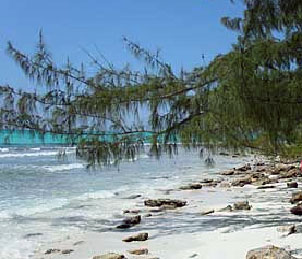 Both Crooked Island and Andros Island in the Bahamas are unique. First, we will talk about Crooked Island, learning why this particular island is worth visiting. Four separate islands form an atoll, which follows the magnificent waters of the Bight of Acklins. Two of these are the Acklins Island and another, Crooked Island. Interestingly, these two islands are bordered by Long Cay and Castle Island, which are virtually uninhabited. In fact, these two islands today, are much as they were when the Bahamas was first discovered. For years, Christopher
...
continue >>
Andros Island
Another island to consider that is not visited very often is Andros Island. Although a large island, Andros is probably one of the strangest. In fact, people call this island mysterious. Much of the dense mangrove forests have never been explored, partly due to the fear of the Chickcharnie, little, red-eyed elves said to inhabit the island. These mythical creatures are said to be very mischievous and live only on this island in the Bahamas. The natives of Andros swear they have seen the elves, which have three fingers and three toes,
...
continue >>