Jamaica - No Problem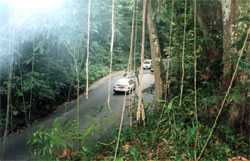 As you travel about in the country of Jamaica, you will hear the locals often saying things like, "Yea Mon" and "No problem". This attitude is the Jamaican people, laid-back, easy going, and very accommodating. From the time Errol Flynn visited Jamaica with is Hollywood friends in the 1930s and 1940s, Jamaica has been regarded as one of the most appealing and magical of the Caribbean Islands. You will find a country of mountains, beaches, rainforests, incredible sunsets, and more, making this a tropical paradise. The thing about Jamaica is that it is unlike any of the other Caribbean islands. For example, on this island, you get the best of all
...
continue >>
Jamaican Festivals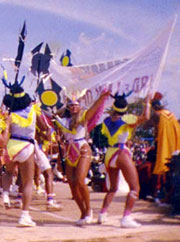 Jamaica is a fantastic destination for the entire family. With excellent food, great shopping, pristine beaches, rainforests, scuba diving, waterfalls, historical and cultural sites, nightlife, and more, you can be sure never to be bored. To celebrate life and independence, the one thing you can find plenty of in any city you visit are festivals. Typically, the festivals involve music, food, and lots of dancing. In addition to the famous Reggae music, Jamaican people also love jazz. For this reason, while in Ocho Rios,
...
continue >>
Montego Bay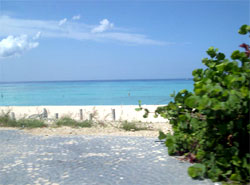 Montego Bay, Jamaica is a tropical island with beautiful sandy beaches. Because of this beauty, the warmth of the people, the wonderful food, the historical and cultural aspects, and so many activities to enjoy, this is a very popular resort city for people of all ages. Located about half a mile from Montego Bay is the famous Montego Fort, which is constructed on a small bluff that at one time overlooked both River Bay and Meager Bay, both that have now been filled in to make way for highway. Fort Montego was built along the coast, as a means of
...
continue >>
Ocho Rios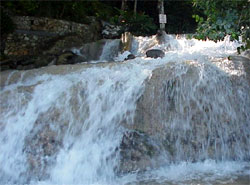 Ocho Rios is a unique Jamaican island with extremely wonderful people. While there are some areas of the island where people will push you to buy, buy, buy, most areas are relaxed and full of culture and history. The name
Ocho Rios
translates to
Eight Rivers
or if you look at it from an adulteration point of
Las Chorreras
,
The Spouts
. Regardless, the name comes from there being so many beautiful waterfalls in Ocho Rios, the most famous being Dunnís River Falls.
...
continue >>