Australia: Rugged Yet Elegant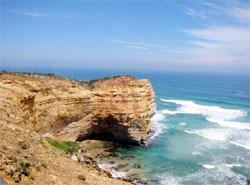 Although Australia offers so many wonderful experiences, its natural beauty is the primary attraction. The fascinating thing about this country is that you will find landscape that ranges from thick, tropical rainforest to cool beaches to dry and isolated spans of land. The culture of Australia has a European flair, which includes food, art, the outdoors, and sports. The sheer vastness and unique character of Australia is what attracts so many visitors. As you travel through various cities throughout Australia, you will discover a diverse population and lifestyle. For example, you might visit one city where life is at a crawl and people laidback,
...
continue >>
The Great Barrier Reef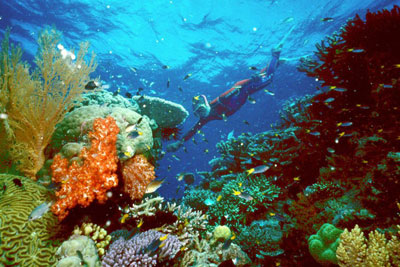 Without doubt, the Great Barrier Reef in Australia is the world's most important natural asset. In fact, this phenomenon is the largest natural feature on earth, reaching along the northeast coast of this continent some 1,429 miles from the northern tip of Queensland to the north of Bundaberg. Because of its stunning beauty, the Reef is also one of the hottest tourist destinations. During the dry season, the weather is perfect, the rainforest breathtaking, the beaches covered with gorgeous white sand, and the ocean magnificent with colors that
...
continue >>
Australia's Festivals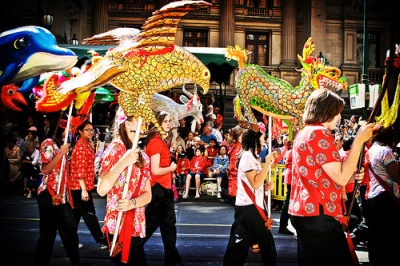 Some people who choose Australia as their travel destination are looking for some of the world's best fishing spots, some want to experience the outback, some are into the historical aspect, and then, some people appreciate the culture that is expressed in festivals. The festivals in Australia are so elaborate and magnificent that they attract people from around the world interested in learning more about the culture. The largest and greatest of all festivals is the Festival of Sydney, attracting 1.5 million people. Interestingly, this particular
...
continue >>
Tasmania Traveling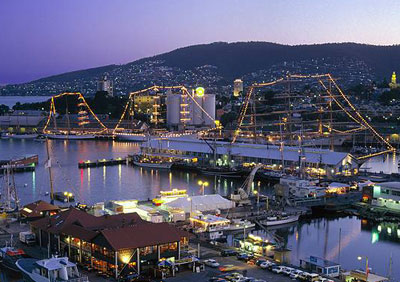 Throughout Australia, there are some incredible places to visit, one of those being Tasmania. This particular state is in the southeast part of the mainland and a very busy tourist attraction. Tasmania is an oasis of unspoiled wilderness with some of the most amazing scenery in the world. Keep in mind that Tasmania is divided into distinct regions. For starters, there is the southeast region, which is actually, heavily populated. Even so, numerous areas within this region allow you to escape from the hustle and bustle to enjoy the beauty of the
...
continue >>