Discovering the Dominican Republic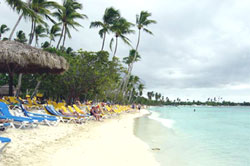 For some reason, people often overlook the Dominican Republic when it comes time to enjoy a relaxing vacation. This country offers spectacular mountain ranges, rivers, and waterfalls, and some of the most impressive white beaches you have ever seen. Then when you add in the areas of saltwater and the abundance of exotic wildlife, you can see why this place is so majestic. When visiting the Dominican Republic, there are so many things to see and do. For example, you can enjoy a boat ride through the mangrove forests looking for manatees or head to Bahia de Saman where humpback whales live. The Dominican Republic is also a place of wonderful
...
continue >>
Santo Domingo and Cabarete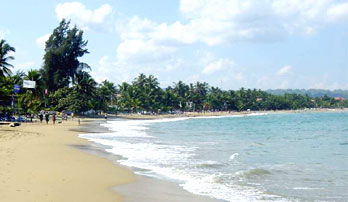 One of the great aspects of visiting the Dominican Republic is all the great cities. With such diversity between beaches, mountains, swampland, and rainforests, you will be amazed at what all you will see and learn. One city called Cabarete is a magnificent destination for people looking for the perfect vacation spot. In fact, this very city is considered the best place in the world for windsurfing. The beaches in Cabarete are pristine and white, something you only imagine or see in travel brochures. When visiting this city, you will find a number
...
continue >>
La Romana Mississippi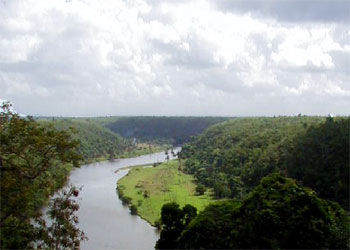 While there are many cultural tours in the Dominican Republic, one that everyone should experience runs along the La Romana Mississippi. Along the way, you will have the opportunity to visit a number of historical sites, starting with la Otra Banda where several music genres can be enjoyed. This village is quite small and was one founded by the Spaniards coming from the Canary Islands during the 18th century. From there, you follow the La Romana Mississippi to the San Dionisio Church, which is a beautiful structure.
...
continue >>
Monster Jeep Safari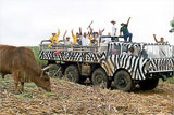 When visiting the country of the Dominican Republic, you have so many places to see, some that are a little challenging to reach. With cloud forests, rivers and lakes, mangroves, and swampland, you certainly do not want to miss anything. One way that you can accomplish just that, seeing the land of the Dominican Republic, is to take a monster jeep safari. These huge 8x8 vehicles are much larger than a standard 4x4 jeep and can tackle even the toughest terrain. To create the mood for exploring the Dominican Republic, these gigantic trucks have even
...
continue >>