Sassy and Sexy Spain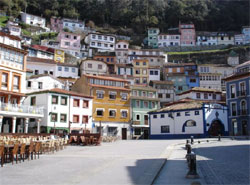 More than the Costa de Sol or warm English bee, Spain is a country drenched in history with many empires, conquistadors, and legacies. Spain is a sassy and sexy country with amazing scenery and people. For this reason, this country has long been a favorite for tourists from around the world. However, when the country first started out, the Iberian Peninsula was a target for invading civilizations and races. In the 3rd century, the Romans came to Spain although it took them more than 200 years to calm the peninsula. Over time, Roman laws, customs, and languages were adopted as the standard for the country. Then in 409 AD,
...
continue >>
Barcelona Spain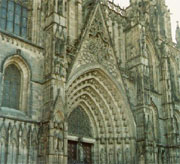 Spain is an incredible country, a beautiful country, which is why so many people come each year from around the world to experience the culture, architecture, cuisine, festivals, cities, and people. While in Spain, you will have the opportunity to visit all kinds of cities, some modern day with westernized dress and others, more primitive, still holding tight to early traditions. One of Spain's cities that we highly recommend you take time to explore is the wonderful city of Barcelona.
...
continue >>
Alhambra in Granada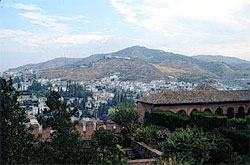 The city of Granada in Spain is one shrouded in mystery. Although its origins are not clearly identified or understood, you can be sure there are a number of fables and legends, making this a fascinating place. As an example, one of the more elaborate stories about Granada is that it was a city during biblical times, specifically around the time of Noah and the great flood. However, other theories state Granada was founded in Hercules, while others believe it had to do with various Mediterranean civilizations. Through years of research, we do know
...
continue >>
San Javier International Jazz Festival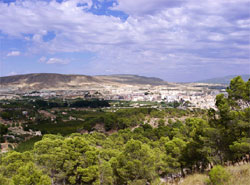 Spain is famous around the globe for many things to include its excellent, colorful festivals. One that is worth seeing is the San Javier International Jazz Festival, held each June and July in San Javier. This city in Spain is located near Mar Menor, which is the world's largest saltwater lake. The International Jazz Festival is an excellent way to spend time relaxing. After all, you will likely take several tours, spend time on the beach, and now, you want to enjoy some fine entertainment. With a magnificent lineup of outstanding jazz and blues
...
continue >>