All About Ukraine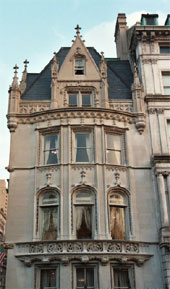 Although most people overlook Ukraine as a possible vacation destination, do not be fooled by the humdrum reputation since this country has many things to offer. The people are extremely hospitable, the countryside features beautiful, rolling hills, and the country boasts magnificent architecture. The fascinating thing about this country is that while there are major cities with lots of hustle and bustle, you will also discover charming villages that features horse carts, white picket fences, and even duck ponds. However, many of the metropolitan cities such as the capital Kiev has amazing Baroque, Byzantine, and Gothic architecture, beautiful
...
continue >>
St. Sophia Cathedral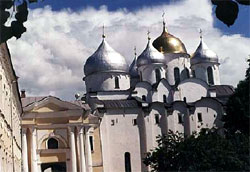 Located in Kiev, Ukraine, a magnificent church stands called the St. Sophia Cathedral. The church was designed to compete against Hagia Sophia located in Constantinople, this particular church was established during the 11th century. The architecture of St. Sophia Cathedral is simply charming, and in fact, today, is one of the most popular and best-known landmarks in the city. The cathedral of St. Sophia was first established in 1037 by a prince by the name of Yaroslav I, the Wise. The outside of the church was completely covered with plinths and
...
continue >>
Lviv Ukraine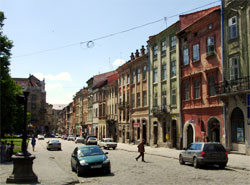 Found in the western region of Ukraine is a city called Lviv. Today, approximately 830,000 people live there. As the capital city of the Lviv Oblast province, there you will discover a number of industries, universities, and both fine and performing arts to include the Lviv Opera and Ballet Theatre and a philharmonic orchestra. This area of Ukraine is known for many wonderful things, one of great importance being the magnificent castle. Lviv, Ukraine is on the edge of the Roztocze Upland, which is not far from Poland. Because of its geographical
...
continue >>
Ukraine's Independence Day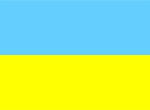 Ukraine is a country that loves celebrations, especially when it comes to independence, which was a long time coming. During Ukraine's Independence Day, the entire country transforms into a festival. For example, parents stay home from work, children stay home from school, and all around the various cities and villages are massive activities. Best of all, Ukraine's Independence Day is a time when people can go to the free markets, buying whatever they like, whether food, spices, flowers, electronics, a car, and so on. In the heart of the city of
...
continue >>