Inside Thailand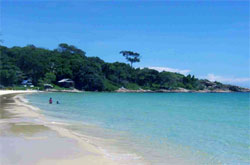 Thailand is a magnificent place to visit if you have a special interest in temples, ruins, deserted cities, and various ancient sites. Although there are some warnings for Thailand and certain areas that require caution, much of the country is safe and the beaches and islands are truly special slices of heaven. The great thing about going to this country is that you can choose to get off the beaten track where life is quiet or hit some of the major cities such as Bangkok where you see chaos on a major scale. In addition to the wonderful history, Thailand also offers travelers clean, affordable hotel accommodations, reliable and efficient
...
continue >>
Thai Floating Market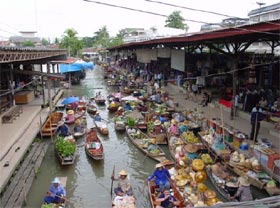 In Damnern-Saduak, Thailand, you must experience the floating market. Unlike any grocery experience you have ever had, this is truly something remarkable! Located about 50 miles from Bangkok, you can take a bus ride to get there. When arriving, you will be met with a vision that is difficult to describe. Wear cool clothing and comfortable shoes since the days are commonly hot when the market is open. At the floating market, you will see small boats filled with every type of food items imaginable.
...
continue >>
Loy Krathong Festival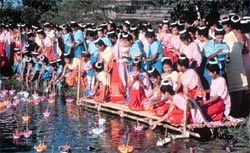 In celebration of independence, life, and beautiful nature, Thailand is a country that loves festivals. One of the most amazing occasions held annually in Thailand is the Loy Krathong Festival. Legend tells us that about 700 years ago, the daughter of a Brahmin priest by the name of Nang Nophamas created a magnificent float with flowers, garland, and beautiful color. The float was then showed to the current ruler of the southern kingdom of Sukhothai and so impressed was the king by both the float and Nangís beauty that he ordered the float to be placed
...
continue >>
The Grand Palace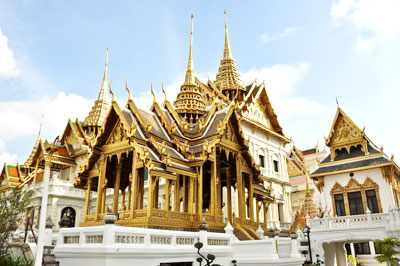 When in Bangkok, Thailand, you will have a number of choices for things to see and do. As a large city, you can enjoy traditional Thai cuisine, hit a number of excellent dance clubs, join a guided tour of the city, and more. However, the one thing you definitely want to take to experience is the Grand Palace. For 150 years, the Grand Palace was the home to Thailandís king and his court, as well as the entire administrative seat of the government. That meant that all the state departments, the war ministry, and even the mint called the Grand Palace
...
continue >>