Finland: The Charming Country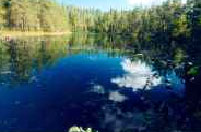 Finland is indeed a charming country with a population of more than five million people. The one thing about Finland is that the nights are long so when planning a trip there, you need to keep that in mind when choosing the time of year you go. If you do travel during the colder, darker months, remember that there are still many things to do such as skiing across frozen lakes, relaxing in a hot sauna, or sipping on your favorite vodka drink. In addition to the long nights, Finland does offer what is called the months of midnight sun, which is when along the coastal regions of Turku Archipelago and the Aland Islands you literally have sunlight at
...
continue >>
Helsinki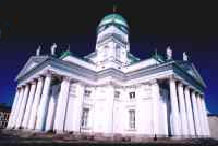 The capital of Finland is a city called Helsinki, which is a hub for all types of activity to include financial, economic, and cultural. Helsinki offers a number of lush, green parks, beautiful waterways, and sea winds that carry seagulls over the open-air cafes and busy market square. If you want a pleasant place to visit during the summer months, Helsinki, Finland would be an ideal destination. Although Helsinki has a growing population around 540,000 today, it still has a small town feel, making it warm and inviting. This European city is
...
continue >>
Suomenlinna Island

Suomenlinna Island in Finland is a massive sea fortress that was constructed more than 250 years ago. Although the population is much less nowadays, at one time it was home to some 4,600 people although today, just 900 people live on the island. The construction of Suomenlinna Island got started in 1748 at which time Finland was still a part of the Swedish Empire. The fortress was built by the Swedes as a means of countering the increasing Russian naval strength in Kronstadt. Originally, this fortress was called Sveaborg, which translates to
...
continue >>
Ehrensvard Museum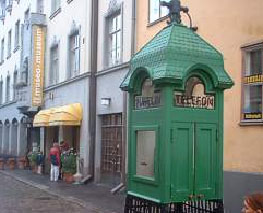 Finland is such a diverse country, culturally speaking, so much that people of all ages enjoy traveling to this European country. While there, you will be amazed at all, there is to do and see. For some reason, people seem to think of Finland as a country caught in an ice age but in truth, approximately 90% of the country is covered with forests and just 10% water. As you will discover in this article, one of the great places to visit is a museum called Ehrensvard Museum. To get to Ehrensvard Museum,
...
continue >>