Fun and Loving Ireland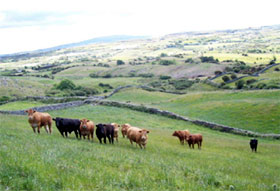 Every year, people around the world celebrate St. Patrick's Day, whether Irish or not. Ireland, the country from where these celebrations stemmed is truly an unforgettable place. The landscape is nothing less than mystical and the culture, a unique legend of fairies and leprechauns. Although Ireland tends to be a damp country, this moisture promises a land of every possible shade of green, which is why people call Ireland
Emerald Isle
. Today, Ireland is home to some 5.2 million people with 3.6 million of those in Ireland and 1.6 million in Northern Ireland. While Ireland like most countries has had her share of troubles, specifically
...
continue >>
Cities of Ireland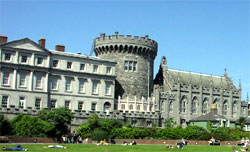 Throughout Ireland, you will find one city after another filled with incredible culture, amazing countryside, and some of the friendliest people on the planet. Even so, each city, town, and village is distinct in its own right, offering something special for anyone who graces its land. Because there is so much diversity and such enjoyment of life in Ireland, we wanted to provide you with some information on great city destinations. First, the capital city of Dublin is by far the largest and most cosmopolitan in the country.
...
continue >>
Dublin International Film Festival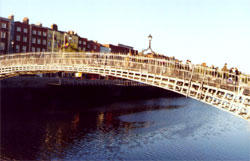 When traveling to Dublin, Ireland, you will discover a unique land that is peaceful with a touch of excitement. Although many of the cities are laidback, Dublin also celebrates life, which is seen in the many festivals held each year. For example, no one kicks up the hills on St. Patrick's Day like the Irish. After all, this holiday is theirs! However, other festivals to enjoy include Bloomsday in June, where you can watch reenactments and readings. Then, there is the Jazz & Blues Festival in Belfast in the month of June where locals come to
...
continue >>
Spas of Ireland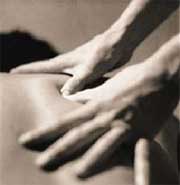 One of the reasons people visit the country of Ireland is because it is so beautiful and relaxing. Although there are some areas of Ireland that offer cosmopolitan lifestyle, most cities are laidback and peaceful. In addition to the beautiful cathedrals, magnificent churches, wonderful rivers, and all the sites and sounds of the country, you will also discover something else – spas. In fact, Ireland boasts many spas, which can be found throughout the country. Most of these are superior, some award winning to provide you with a completely, unforgettable
...
continue >>