Into the Heart of Sweden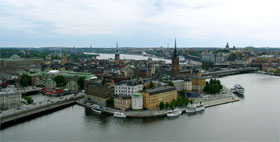 Sweden is known for introducing the world to a number of fine things such as Greta Garbo, Absolut Vodka, and everyone's favorite, IKEA, along with some things that are probably best left alone to include the Volvo. After the Swedish Crown lost value, things sold in Sweden became more affordable. In addition, Sweden is a country with a wonderful culture and some of the most incredible landscape in Europe. While many of the towns and cities have that small, cozy feel, the capital city of Stockholm (seen in the photograph) is actually becoming quite a progressive city. The countryside boasts a number of wonderful lakes and forests where you can go
...
continue >>
Gripsholm Castle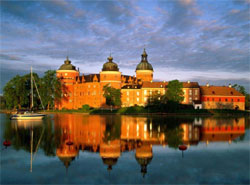 On the Lake Malaren shore, you cannot help but see an amazing castle called Gripsholm. Constructed from stone and brick fortification, this particular Swedish castle was built by King Gustav Vasa, also the founder of the Vasa Dynasty. The construction was completed in the 16th century, which was to be a place of residence and refuge for Vasa's family should today's capital city of Stockholm ever fall under attack. Interestingly, the castle was originally built in the 13th century but later rebuilt at its current site.
...
continue >>
Karlskrona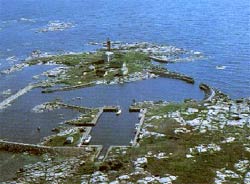 Located in the southeast section of Sweden is Karlskrona, which was built on 33 islands, situated around the island of Trosso, which is in the Blekinge archipelago. This Baroque city was first founded in the mid 18th century, completely inspired by and designed after Venice. At the time Karlskrona was founded by Carl XI, the Swedish Empire was a huge power over territories in the Baltic region. With that, the city of Karlskrona enjoyed 300 years of solid, naval history. Because of its southern location, Karlskrona was free from ice found in many
...
continue >>
Kinnekulle Mountain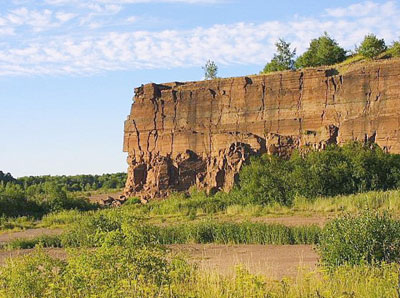 Sweden has a number of beautiful mountains, offering quiet getaways, hiking, mountain climbing, camping, and more. One that you might visit is called the Kinnekulle Mountain, which is actually a plateau. From the top of the mountain, you can enjoy some of the most spectacular views. Then as you walk through the area, you will enjoy a wide range of flora, sometimes coming across the coveted Lady's Slipper orchid. Located in the province of Westrogothia, this mountain is often referred to as the "flowering mountain" because no other place in the
...
continue >>