Visiting Czech Republic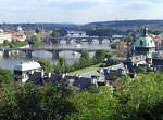 The lands of the Czech Republic have long been considered the crossroads of European cultures and with good reason. Between the cities, quaint villages, and spa towns with warm, mineral water, this country is inspirational to people all around the globe. Even with such a strong connection, the Czech Republic is actually one of the youngest of all European families, being created in 1993 when the Czechoslovak Federal Republic was divided into the independent states of Slovakia and the Czech Republic. The Czech Republic covers just 30,450 miles, ranking it among the smallest of countries. However, do not be fooled by the size since the beauty is
...
continue >>
Outdoor Activities in Czech Republic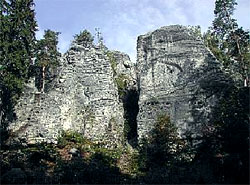 As you will discover in this article, the Czech Republic is an amazing country that offers year-round outdoor activities. While many people visit this country for the culture and historical factors, there are other reasons to visit the Czech Republic – outdoor activities. With beautiful weather, incredible countryside, and warm-hearted people, taking time to enjoy the many opportunities available is something to seriously, consider. First, a popular activity is to take a mountain tour. With such diversity of natural landscape,
...
continue >>
Castles in the Czech Republic

While there are many exciting places to visit and things to see while in the Czech Republic, without doubt, the castles should fall at the top of the list. With more than 2,000 castles and chateaux, all well preserved, the Czech Republic boasts more per square mile than any other country on the globe. These castles are a huge part of the cultural heritage and provide interesting, artistic value to the countryside. In this article, we will discuss some of the specific castles and chateaux that you might consider visiting. Today, the majority of
...
continue >>
Religious Sites in Czech Republic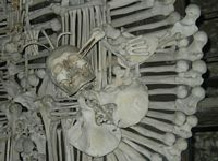 When visiting the Czech Republic, you will find that the country has very strong religious ties and places of pilgrimage. In fact, much of the architectural heritage of this great country is based on monasteries, chapels, and again, pilgrimage places, which include various religions such as Jewish, Christian Orthodox, and Roman Catholic. The architecture in the Czech Republic in relation to religion is so incredible with much of it dating back thousands of years. History tells us that Christianity showed up in Bohemia sometime during the 9th
...
continue >>