The Riches of Hong Kong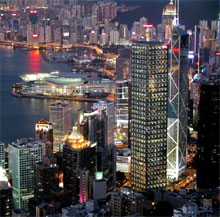 Hong Kong is a city in China consisting of lights and action, a big city with 14 million people milling about trying to make their way through the crowds. However, Hong Kong is also an efficient and peaceful city with incredible shopping centers, temples, gorgeous parks, and more. While visiting Hong Kong, you will have the amazing opportunity to savor new tastes, see new sights, and experience something complex yet simplistic. Hong Kong's history is a complicated one, much too widespread to cover in one article but we did want to provide you with an overview of a few of the more impressive moments. For starters, archaeologists have determined
...
continue >>
Bank of China Tower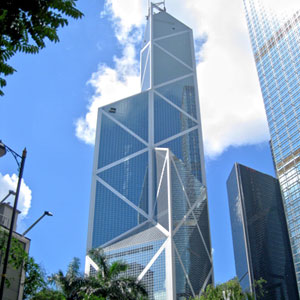 When arriving in Hong Kong, the first thing you will notice is all the tall buildings. From every angle, the city is dotted with buildings of all sizes. Taking time to experience the activity of this city is one of the exciting aspects of visiting it. As you walk the streets, you will find shops, restaurants, bars, business districts, dance clubs, hotels, and many, many buildings. Over the years, Hong Kong has become a cultural and economic giant. Today, you will be amazed at the growth of Hong Kong and the modern day buildings that are seen
...
continue >>
Lantau Island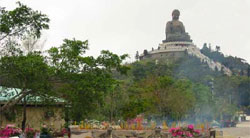 Although Hong Kong is a city of massive skyscrapers, lights, and activity from the millions of people that live and visit there, it is also a place of magnificent mountains, specifically to the south toward Lantau Island. As the largest island in Hong Kong, Lantau Island is known for its beauty but also for the "Big Buddha". As you enter the city, you will be amazed at the green hillsides of shrubs and grass. However, the hilltop on Lantau Island is what brings visitors from near and far. Without doubt, the island is a quirky place that is a blend
...
continue >>
Tuen Ng - Dragon Boat Festival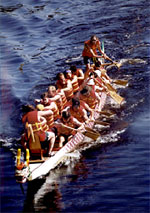 Today's Hong Kong is a place of happiness, color, warm-hearted people, and festivals. Celebrating life, the people enjoy a number of celebrations, the top one being Tuen Ng, or the Dragon Boat Festival. This particular festival is held on the fifth day of the fifth moon, which occurs in early June. Tuen Ng has been a celebration enjoyed by millions for the past two plus millennia. Although its exact origin is unknown, legend tells us that the festival was established as a means of commemorating the tragic death of Chu Yuan, an honest and educated
...
continue >>