The Joys of Visiting Poland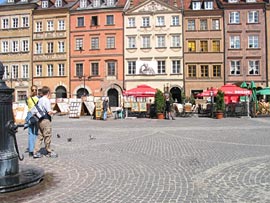 Poland is a beautiful country with incredible architecture, lots of vibrant flowers, delicious food, warm people, and a country that has had to shake off a difficult past to reinvent itself. Located in the heart of Europe, this country is unique, boasting both a front line and bridge to Western and Eastern Europe. You will find the towns and cities a wonderful blend of old and new, modern day buildings and roads coupled by horse-drawn carts and medieval structures. While the entire country is home to more than 38 million people, today the capital of Warsaw has fewer than two million. Poland has a draw,
...
continue >>
Poland's Famous Castles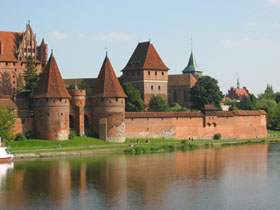 Located in the northern region of Poland on the Vistula River is a state called Torun. Today, some 200,000 people live there. Within this state is a capital city called the Kuyavian-Pomeranian Voivodship. Prior to 1999, the city was the capital of Torun Voivodship and then from 1921 to 1939, Pomeranian Voivodship. Located near the Geographic Center of Europe, the town is medieval and on the list of World Heritage Sites. There, you will find the Teutonic Knights Castle, the first to be built in the Lands of Chelmno. This particular site is elevated,
...
continue >>
Slowinski National Park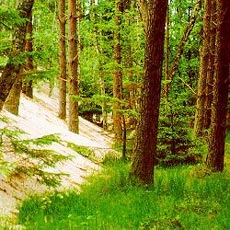 While in Poland, you should take time out of your schedule to visit the Slowinski National Park. First established in 1967, this park was originally planned in 1945 after World War II. The part is quite large, measuring more than 18,000 hectares. Of this, close to 60% is covered in water, 25% is forest area, approximately5% is dunes and beautiful beaches, 8% consists of moors and swampland, and finally, 8% is comprised of pastures and meadows. Slowinski National Park gets its name from Slowincy – Slav,
...
continue >>
Warsaw Opera House

Warsaw was not founded until the early 14th century and has been the capital city on and off since 1611. Warsaw has long been a center for culture and industry. In addition, prior to the devastation caused by World War II, this city was considered the most beautiful and sophisticated in all of Europe. Although you will find some historic buildings standing that have gone through in-depth restoration, most of the architecture is contemporary. Because of this, you will be amazed at the development. When in Warsaw, there are a number of things to see.
...
continue >>