Traveling to the Netherlands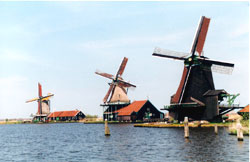 The Netherlands is a country different from others in a number of ways. Considered extremely liberal, there you can get a sex change operation and no one thinks anything of it. The fascinating aspect of this is that while the Netherlands has adopted such liberal ways, they also have one of the oldest societies on the planet. You will quickly discover that the Dutch do not pay much attention to clichés. For the environment and countryside, seeing windmills, dykes, old-fashioned bicycles, and fields of magnificently colored flowers are commonplace. For tourists, this blend of new and old works very well. The people are warm and friendly, speaking
...
continue >>
Amsterdam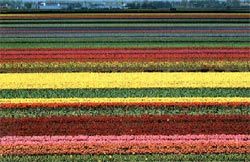 The Netherlands is a European country beaming with amazing cities such as Amsterdam. With around 725,000 people living in this city, you will find a unique reputation for tolerating things other cities and countries would ban. For example, while only 5% of the population indulges, marijuana and other soft drugs are enjoyed in
coffee houses
. Additionally, Amsterdam and other cities in the Netherlands are known around the world for supporting sex change operations. Even with this interesting system, you will discover Amsterdam is known for
...
continue >>
Cities of Netherlands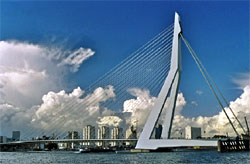 Because of the unique blend of old and new found in the Netherlands, the cities are very charming and a real joy to visit. Take the capital city of Amsterdam for example. With less than one million people calling this city home, you have all the convenience of the big city without losing the small town feel. You can visit a number of beautiful rivers, dine out where several types of ethnic foods are offered, shop in some amazing boutiques and shops, and simply enjoy the simple yet exciting life.
...
continue >>
Wadden Islands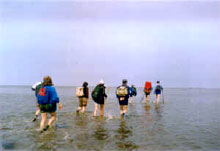 Located just to the north of Amsterdam in the Netherlands, you will find five islands where tourists come from around the world to enjoy. These islands include Ameland, Schiermonnikoog, Terschelling, Texel, and Vlieland, all known as the Wadden Islands. Regardless of the island you choose, there are many things to do and see. If you enjoy being around or on the water, then perhaps taking a stroll on the beautiful beach would be to your liking or you might enjoy sailing, swimming, or snorkeling. However, if you simply want some quiet time, you can
...
continue >>