The Fascinating World of China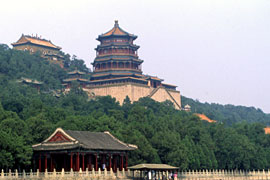 China is a world of its own, a beautiful blend of contemporary shops to incredible grasslands to the inner sanctums that include ruins, temples, caves, peaks, and many wonderful historical sites. China is a magnificent country of epic landscapes, and stunning mountains. You will discover quaint markets, winding roadways, beautiful silks, and the warmest people on the planet. The official name, People's Republic of China, has a massive population of 1.25 billion with the capital city of Beijing having 13.8 million. With a history of over 5,000 years, China's first dynasty was Xia, which is believed to have lasted between 2200 and 1700 BC. During
...
continue >>
Mystic of Tibet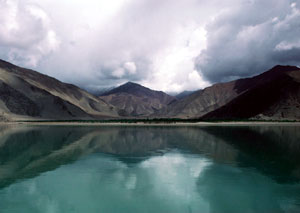 Tibet, also known as Xizang, is called the
Roof of the World
. This land is breathtakingly beautiful, a perfect blend of green grasslands and snow-capped mountains. The atmosphere of Tibet is truly overwhelming with majestic scenery. This coupled with the mysterious and even exotic culture makes this part of China an excellent travel destination. While Tibet is also referred to as
Tibet Autonomous Region
or TAR for short, keep in mind that TAR is not Tibet.
...
continue >>
Terracotta Army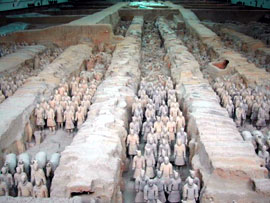 During the Shang and Zhou Dynasties, slaves were buried alive with their owners and aristocrats who had died. The number of slaves that had to go to an early grave depended on the number of noblemen that died and who they were. For instance, when Duke Wu, the Ruler of the State of Qin died in 678 BC, more than 60 slaves were buried with him. However, when Duke Mu of that same state died in 621 BC, it is said that 177 slaves were sacrificed. As you can imagine, this practice caused quite a stir for the people of Qin State. Therefore,
...
continue >>
The Great Wall of China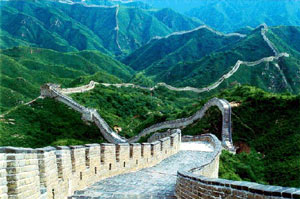 One of the greatest wonders of the world is the Great Wall of China. In fact, this structure is so magnificent that it was enlisted in the World Heritage by UNESCO in 1987. You will notice the winding up and down mountains across deserts, plateaus, and grasslands, as the Great Wall of China stretches an astounding 4,163 miles. The history of this massive wall is more than 2,000 years but unfortunately, some sections have withered away from age and now completely, disappeared. Even so, this structure is just one visible from space while enjoyed by
...
continue >>