Hungary - Spending Time in Eastern Europe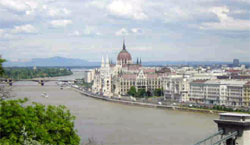 While there are many beautiful places to visit in the world, a trip to Hungary is truly a special treat, the perfect place to enter Eastern Europe. Although most tourists head to Budapest, keep in mind that Hungary offers a number of fine cities worth visiting. However, in the city of Budapest, you will find charming cafes, lively arts, and an incredible music scene. In addition, the city boasts a number of sporting and cultural festivals throughout the year. Outside of Budapest, you will discover another world of beautiful lakes with lovely resorts lining the shores, Baroque towns, backcountry villages, and wide, open plains. Whether going to
...
continue >>
Kecskemet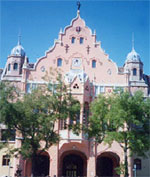 In the central region of Hungary you will find a town called Kecskemet, which is located in Bacs-Kiskun County not far from the capital city of Budapest. This particular Hungarian city is a very important hub for grain, livestock, and fruit, serving as a major rail junction. While many different foods and products pass through Kecskemet, you typically see apricots and other fruits, textiles, leather goods, liqueurs, and various types of farm equipment. As you head to the south of Kecskemet, you will find a wasteland known as Bugac Puszta.
...
continue >>
"Castle Hill, Budapest"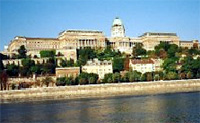 In Hungary, there is a place called the Castle District in Budapest, which is an ancient area of the city's right-bank settlement. All around Castle Hill are suburbs with the entire area being protected as a national monument. In fact, the street lines, street foundations, and architectural remains all maintain the memory and atmosphere of medieval 18th and 19th centuries. The Castle Hill District includes a number of places, one of these being the Fishermen's Bastion, a very popular spot for tourists with its magnificent view of the city. Located
...
continue >>
Budapest Christmas Market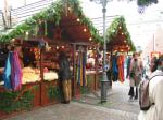 Every December in the capital city of Hungary, you can head to Vorosmarty Square in Budapest to enjoy the Budapest Christmas Market. There, you will enjoy some of the finest markets where locals and visitors can buy all types of folk arts and crafts items. In addition to the mounds of shopping, there is also a calendar of exciting events, exhibitions, and all sorts of entertainment. This seasonal event is something that the people of Hungary look forward to each year. The town square fills with the sights and sounds of Christmas with shopkeepers
...
continue >>