Taking a Trip to Portugal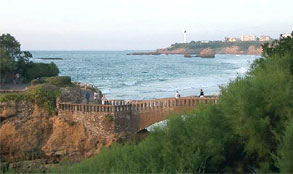 If you were looking for an inexpensive, interesting, and diverse European destination, then Portugal would be the idea destination! With stunning beach resorts, charming towns and cities, a magnificent landscape with numerous olive groves, wheat fields, and vineyards, and a past of seafaring adventurers, Portugal has long been a center of power and excitement. Unlike its neighbor of Spain, Portugal spent the past two decades trying to forge new ties with the rest of Europe. The people have worked hard to rebuild and restructure the economy while struggling to maintain its national culture. Today, around 10 million people live in Portugal however,
...
continue >>
Algarve Live Science Center

In Faro, Portugal, children and adults alike can spend time visiting the Algarve Live Science Centre. Open every day excluding Monday, the cost to enter is inexpensive while inside, there is an entire world of discovery. This science centre is a great opportunity to enjoy interactive exhibits, pushing visitors to stretch their creativity and knowledge boundaries. Divided into various sections, there, people can spend a day earning about light, the sun, chemicals, stars, the green world, and blue world, and more.
...
continue >>
Cape St Vincent Portugal

Cape St. Vincent, also called Cabo Sao Vicente is located in the southwest corner of Europe. There, you will discover towering cliffs that look out over the Atlantic Ocean. The fascinating thing about Cape St. Vincent is that although absolutely, gorgeous, it is also a controversial spot. For example, as you sit and watch the sunset, many people claim that the sun going down over the horizon there is much larger than at any other horizon. The cliff top road is near Sagres where you will discover a lighthouse and a 16th century Franciscan convent
...
continue >>
Silves Portugal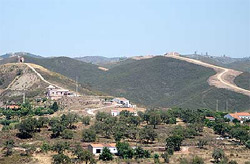 Silves, Portugal is an old, walled city that sits among the largest orange growing area in Portugal. This town boasts a Gothic style cathedral, castle, and a beautiful environment that is rich with its Arab past. Every summer, Silves puts on a seven-day beer fest with a number of street celebrations. Once the capital of the entire district, as recent as the 19th century, Silves was called the Kingdom of the Algarve. This area of Silves is rich in history, which began on a hill dating back to 1000 BC. Through years of research, we know this was a
...
continue >>