The Romance of Italy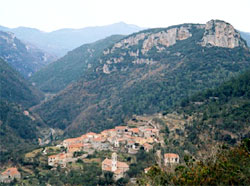 With a marvelous blend of painters, poets, architecture, culture, and history, it is no wonder why Italy is one of the favorite European destinations. It seems as though everywhere you turn, you see beautiful churches, medieval hill towns, Renaissance art, Roman ruins, canals, and a whole array of experiences only seen in Italy. Of course, Italy also offers simpler pleasures such as dining on amazing Italian food, sipping on red wine, or shopping for magnificent Italian clothing or shoes. Italy has a total population of 57.6 million but just 3.8 million in Rome, the capital city. The first group of people to rule the peninsula was Etruscans,
...
continue >>
Leaning Tower of Pisa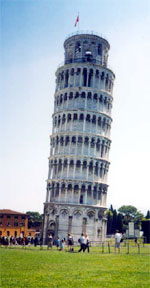 While there are many fascinating things to do and see while in Italy, one that continues to capture our imagination and interest is the Leaning Tower of Pisa. As the bell tower for the Cathedral in Pisa, the towerís construction began in 1173. However, shortly after the building began, the tower started to lean due to soft ground. The actual construction of the tower did not end until 1360 but since that time, numerous attempts have been made to straighten and secure the lean. The Leaning Tower of Pisa is famous for something other than its famous
...
continue >>
St. Martin's Day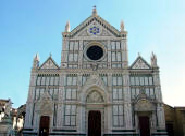 When visiting Italy, do not be surprised by all the magnificent celebrations. One in particular, St. Martinís Day, is held in November and a time when the children run through the streets while banging on pots and pans with wooden spoons. The tradition is that as the children pass by, they are handed a few coins. To complete the celebration, special cakes are baked in honor of St. Martin. The history is that a bishop named Martin was born in Sabaria around 316. Then sometime around 397, he died in Candes, Touraine. When Martin was just a young boy,
...
continue >>
Uffizi Gallery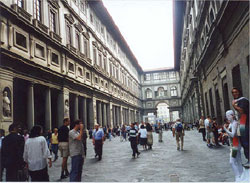 When visiting Italy, we highly recommend you take time to visit the Uffizi Gallery where you will discover numerous famous works of art. For example, the Uffizi Gallery is home to the Birth of Venus, the Primavera by Botticelli, Leonardo da Vinciís "The Annunciation", along with magnificent works by others such as Rubens, Titian, Van Dyck, Caravaggio, Rembrandt, and Michelangelo. Located in Florence, this gallery is an awesome experience for the entire family. Originally,
...
continue >>