"Greece, Warm and Sunny"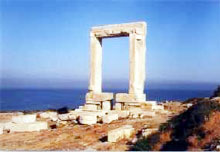 Greece is a magnificent country that is so hard to describe on paper simply because the water, the architecture, the people, and the culture are truly incredible. The legacy of Greece is like none other. From hints of ancient days to belly dancing and colorful costumes to sacred islands, you will fall in love with Greece and all it has to offer. Although you will notice the whitewashed buildings, blue seas, and golden tanned bodies, the tradition of the people is what tugs on the heartstrings. Keep in mind that when it comes to fun, the Greeks are the best but they also believe strongly in ancient tradition.
...
continue >>
Athens Greece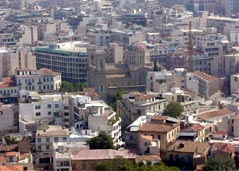 While there are many historical and exciting cities in Greece, the capital city of Athens is probably the most fascinating of them all. Without doubt, Athens, Greece has had a glorious past but far too often, people visit only to be discouraged by the modern day smog and high-rise apartments. However, when in Athens, if you can look past the obvious, you will get a glimpse of something extraordinary, the past. In this city, it is common to see beautiful plants hanging from the balconies of just about every home and apartment. The squares and trees are
...
continue >>
"Creete, Greece"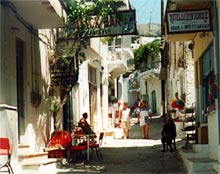 Crete is the southernmost island in Europe and a beautiful place to visit. The great thing about Crete is the diversity, which is seen in the mountain villages, exciting nightlife, pristine sandy beaches, rocky bays, abundance of water sports, and more. This city in Greece is bathed in sun all year round and as the largest island in Greece, it is a huge tourist destination. In this part of the country, you can stand out on sandy beaches, wading in the cool ocean water or look up at the sharp, jagged mountain ranges. Crete also boasts wonderful
...
continue >>
Greek Festivals
Greece is a country that has exported chaos, tragedy, drama, and even democracy well before most other nations. This magnificent country boasts rich, ancient culture, massive mountain ranges, incredible food, warm-hearted people, and some of the greatest and colorful festivals in all of Europe. In this article, we wanted to provide information on some of the options if you are planning a trip to Greece. You will find the people and the culture to be proud and exciting, which is just one reason why Greece is a favorite destination four tourists.
...
continue >>