Traveling Through Germany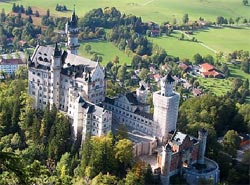 Some people love traveling to enjoy tropical paradises, some to participate in colorful festivals, and some for the historical value, which is exactly what you get when visiting Germany. This elegant country offers tremendous charm, quaint and intriguing small towns, fantastic festivals, a rich culture of art, massively dense forests, fine wine, and exceptional beer, and castles, many extraordinary castles. Germany has had a complex history that is sometimes difficult to absorb. Because of this and the new beginnings of this country, you will walk away having been touched. Today, more than 82 million people live in Germany, with just 3.
...
continue >>
Baroque Gardens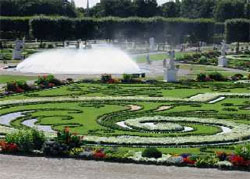 After Germany had experienced such devastation from the Thirty Years' War, the country had to work hard to rebuild. One way of accomplishing this was with an amazing art form – gardens. Interestingly, in the midst of war two amazing men, Maurice and Wallenstein of Nassau worked hard to keep peace. Sadly, war had left many areas of Germany as wasteland with few inhabitants. Even so, people desperately wanted peace. As the art of gardening grew, it also increased the power of a number of future princelings. Then during the second half the 17th
...
continue >>
Ludwigsburg Palace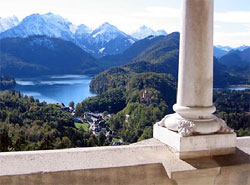 The Ludwigsburg Palace in Germany is the largest Baroque palace in the country. Although the palace itself is spectacular, the
Baroque garden
is what captures the hearts of those who go to visit. Nestled in the city of Ludwigsburg, this palace at one time was known throughout Europe as having the most incredible courts. The first stone of the foundation for the Ludwigsburg Palace was set in place in 1704, which would become the home to the Duke Eberhard Ludwig of Wurttemberg from 1694 to 1733. Just a year
...
continue >>
Romantic Road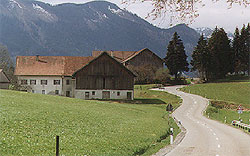 Germany is an exciting country that is a unique mix of old and new. One aspect of Germany that many people find intriguing and somewhat mysterious is the medieval aspect. To see and understand this for yourself, you can take a beautiful drive down Romantic Road. Running 220 miles that takes you from Munich to Frankfurt, you will discover well-preserved walled towns that date back some 1,000 years or more. The route of Romantic Road passes by a number of quaint towns that have all joined efforts in marketing the local attractions.
...
continue >>