Taking a Trip to the Virgin Islands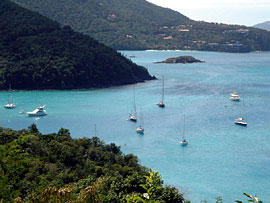 The United States Virgin Islands offers a magnificent journey to a tropical paradise. The first inhabitants were Arawaks, Caribs, and Ciboney. When Christopher Columbus visited the islands in 1493 while searching for a route to India, he met the people on the islands, calling them Indians. Columbus was so impressed with the beauty of the land that he called the islands,
The Virgins
, referring to the legendary beauty of St. Ursula and her 11,000 virgins. After his visit, exploration and colonization of this area was actually quiet. However, explorers making their way to the Virgin Islands around 1587,
...
continue >>
The Land of St. Croix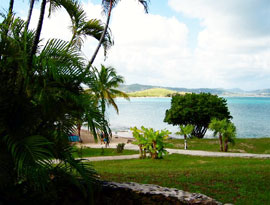 St. Croix, one of the four Virgin Islands in the Caribbean, is 82 square miles and an adventurerís paradise. Whether you enjoy a guided tour or rent a car to explore the island on your own, you will find this to be an amazing and beautiful island. Although you can enjoy the beautiful sandy beaches, cool, calming water, or the warm sun, the island offers so much more. For example, you can take time to visit the Estate St. George Botanical Gardens. There, you will be impressed by the land and lush woods. These gardens are spread out over 16 acres
...
continue >>
Visiting St. Thomas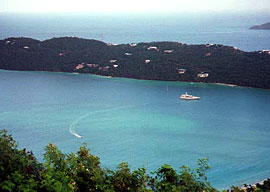 Making up the four islands of the Virgin Islands in the Caribbean are St. Croix, St. John, St. Thomas, and the lesser known island, Water Island. Although all the Virgin Islands are magnificent, many people love spending time on St. Thomas. This island is 32 square miles of tropical paradise with beautiful trees, sandy beaches, turquoise water, and hospitable people. When visiting St. Thomas, you can simply rest and relax or take a guided tour along the many, mountainous roadways to enjoy breathtaking views. While there are so many things to
...
continue >>
Tropical St. John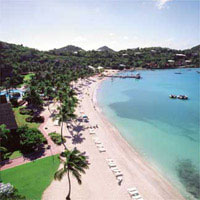 St. John is one of four islands that make up the United States Virgin Islands. With an international reputation of pristine beaches, spellbinding turquoise water, and perfect weather, it is no wonder more than two million people make their way to experience the islands each year. In addition to the incredible environment of St. John, there is also the cultural and artistic side. Of course, St. John would be nothing without the bronzed skinned people who welcome guests warmly. With such diversity, St. John Island is truly a magnificent place to
...
continue >>