Traveling through Mexico is a real adventure. With so much diversity and all types of small towns, you will discover some amazing things. For people living in Arizona, you can cross the border into Mexico quickly and easily.
Because of this, people living in the United States go in and out of the country with no more than some type of government issued ID, which could be a simple driver's license or birth certificate. Now, as you travel deeper into Mexico, you would be expected to carry more documentation so before going to this country, check with your local travel agent to determine what you do and do not need.
People come from around the world to visit Mexico, each with his or her own agenda. For example, once in Mexico, you will find incredible shopping with numerous open-air markets where you can buy all types of things such as glassware, blankets, ivory, silver, leather goods, embroidered clothing, sombreros, piñatas, jewelry, pottery, handicrafts, and so on.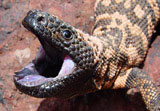 In addition to buying the real deal, you can also buy all types of counterfeit items that are inexpensive but look like the real thing. For example, Rolex watches, Ray Ban sunglasses, Nike shoes, and clothing items, are all popular choices.
In addition to clothing and house wares, people also visit Mexico for something else - medication. Since the laws of Mexico and prescription medication regulations are such different from that of the United States and other countries, you can purchase many prescriptions over the counter, not including narcotics. With very little regulation on medication, you pay much less but keep in mind that you also do not have the guarantee that the medication meets high standards for development. Therefore, you do have some risk of buying poor quality and even counterfeit drugs. Although this is not common, it does occur so always work with a reputable doctor if you plan to purchase medication from Mexico.
Some of the border towns that will take you directly into Mexico include Douglas, Arizona. From there, you can enter into Sonora or Agua Prieta. This port is open 24 hours a day for non-commercial vehicles and foot traffic. Now, if you are coming from Naco, Arizona, you can go into Sonora, which is another port open 24 hours a day for non-commercial vehicle and foot traffic. Then from Nogales, Arizona, you can go into Sonora but you would be required to enter into Mexico at the Deconcini Gate, again 24 hours a day for non-commercial vehicle traffic.
If you prefer, you can also use the border town of Sasabe to get into Sonora and with this, the port is open from 8:00 a.m. to 8:00 p.m. for foot traffic and non-commercial vehicle traffic. If your destination into Mexico is Sonoyta or Sonora, you could cross over from Lukeville at a port open from 6:00 a.m. to 12:00 midnight for non-commercial vehicle and foot traffic. Keep in mind that if using this border town, you would have a short drive to reach the hub of Sonoyta but once there, you will find all types of exceptional shopping.
Sonora can also be entered from San Luis, Arizona. This port is also open 24 hours a day for non-commercial vehicle and walking traffic and just 23 miles to the south of Yuma, Arizona. Many people like this option because San Luis is a nice city with a population of around 150,000. With that, you can stay in a nice hotel and enjoy wonderful restaurants and nightclubs, crossing over into Mexico to shop or dine during the day. Finally, from Andrade, California, you can reach Algodones and Baja where the port opens at 6:00 a.m. and stays open until 10:00 p.m. for non-commercial vehicle and foot traffic.
Last Updated: 10/19/2006 3:14:00 PM